Guaranteed results at the right price.  We can help you find the right heating solution to meet your home's needs. A Plus Air Systems has installed over 10,000 furnaces in Ontario, so you know your home is in great hands.
At A Plus Air Systems, we know how difficult it can be to find the perfect air conditioner as well as the right installers for the job. We have installed over 15,000 air conditioners and have been serving the cooling needs of Ontario for over 25 years.
You shouldn't have to wait for hot water. We can help you find the right hot water solution for the right price. We have installed over 20,000 water heaters in Toronto and the GTA. Through all makes and models, we can install and service it all.
Protect your home against any blackout by installing a home backup generator. A Plus Air Systems has been installing natural gas and liquid propane generators in Toronto and the GTA for over 25 years. We know power.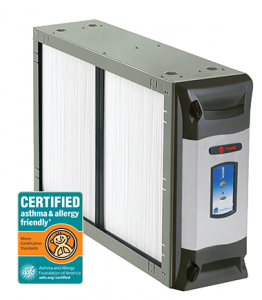 Your home should be safe and free of any pollutants, not a place that makes you sick. Air quality can be a problem in any kind of home, new or old. We are are a strong believer in the positive health effects of cleaner air and would love to help.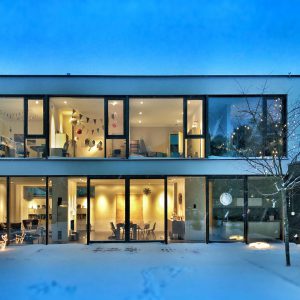 Connect your home with a smart home solution of your choice to experience the level of control you need and peace of mind you deserve. Monitor your thermostat from your phone, or get an alert when a door has been left open. Anything is possible.
A Plus Air Systems installed my tankless hot water heater. From the in-home consultation to the final installation they were clean, friendly and efficient.
Fantastic customer service, they installed the heater while I was at home with my newborn and they were very quiet, clean and courteous. Will use them again in the future for sure.
I hired A Plus in July to replace my heating furnace and a central air conditioner. I was very really very happy with the services provided. Their owner/manager Dave was always very prompt in responding to my emails/phone calls. He provided correct guidance/ recommendation. Also their quote was quite competitive and fairly reasonable. Dave's boys did a fine job of installation. They were on time, very professional, and did a tidy job. [...]
The company is contracted by Home Depot. I was replacing my water heater which previously as rental. After you paid Home Depot, Dave at A Plus Air Systems was able to arranged the water heater installed quickly. The service was great. A+ recommended.
After speaking to other companies I decided based on knowledge and price "A Plus Air" was the only company I would trust with my complicated thermo floor heating system upgrade. They arrived on time , put down dropsheets and completed The heating manifold (picture 1)in one day. I have appreciated the easy to use floor system that warms the entrance of house that was my outside porch before a big Reno . Thanks "A Plus Air " for a job well done d.
My furnace stopped working on a cold February Friday. A Plus Air Systems was open on the weekend and was able to find all the necessary parts needed to fix my furnace. They even had one of their technicians meet me somewhere to make sure I had the rights parts so I am not left with not heat. I would definitely recommend A Plus Air Systems.
We were without heat for a few hours this winter and they were very easy to reach and get someone to come by right away. They were great! They did an amazing/clean job. I would definitely recommend them. Great pricing as well. Thank you so much.
Furnaces, Central AC's, Heat Pumps, Ductless Units, Water Heaters, Boilers and Generators. We do it all.